Sales Presentations that Matter
A 2-Day Workshop designed to improve the oral communication skills of sales professionals who need to make clear, benefit-focused presentations that sell.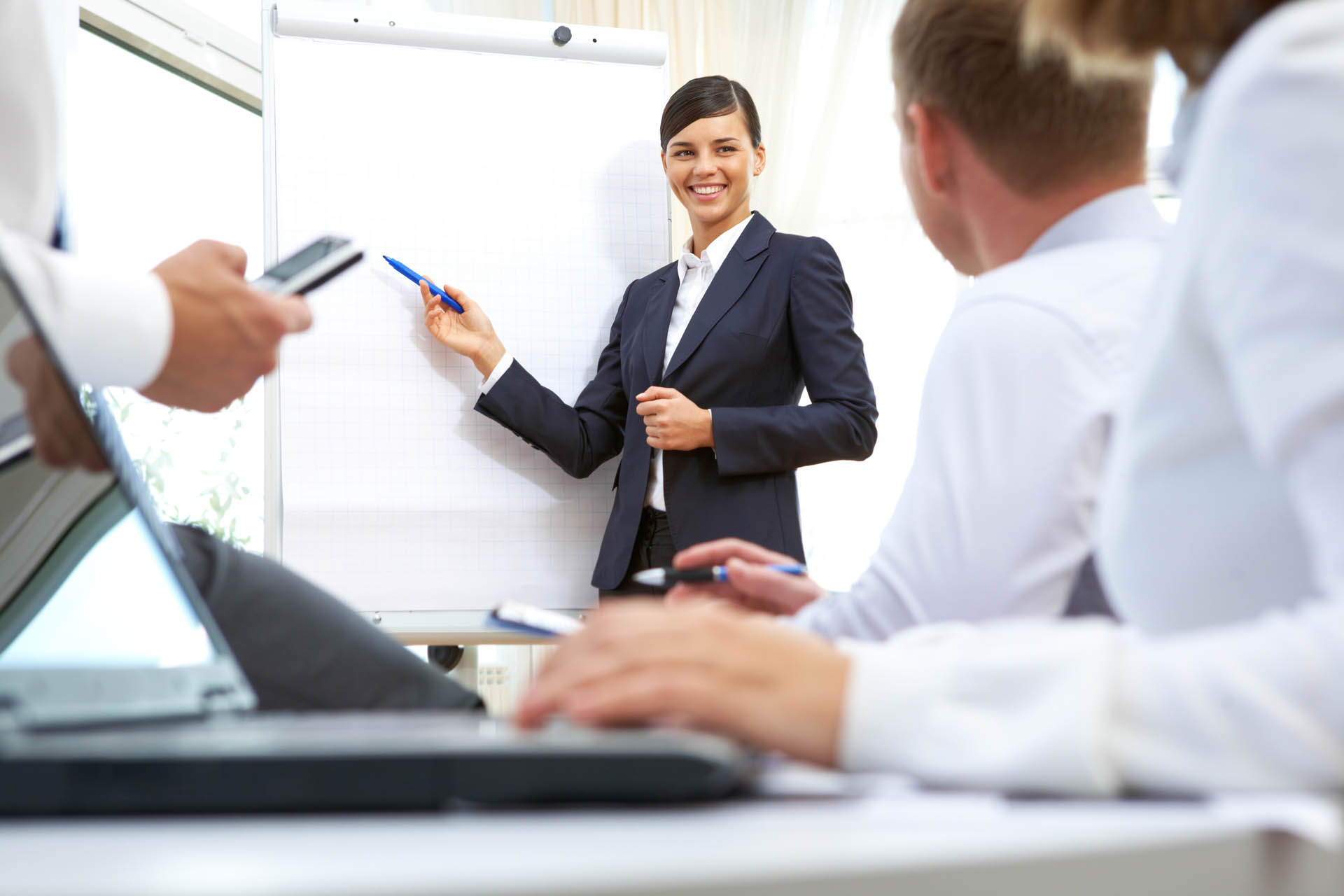 Why train your sales professionals in Building Better Customer Relationships?
Your organization depends on sales professionals making persuasive presentations to potential clients that present your product or service as the best solution. We also know that how you say something is at least as important as what you say.
Good presentation skills are critical to a successful business. Effective sales professionals know how to give a presentation that focuses on what the client needs to hear, not on what they want to say.
What skills will participants learn?
By attending the Sales Presentations that Matter workshop, your sales professionals will learn to:
Ask the right questions up front to set the stage for a good sales presentation
Think "on their feet" to deliver a more client-focused presentation
Organize information into key points that flow in a logical order
Use effective verbal and non-verbal delivery techniques to maximize their message
Design and use effective visuals that reinforce the message
Prepare for and respond to audience participation
Manage timing changes in their presentations
How will participants benefit from the Sales Presentations that Matter workshop?
Your sales professionals learn what makes a good sales presentation. They then learn a systematic process approach for designing and delivering effective sales presentations for one-on-one and small group settings. Using this process, sales professionals reduce the amount of time they spend preparing for a presentation.
Each workshop participant will gain more confidence in their ability to make effective presentations that close more business. They will also be able to critique and help improve the presentation quality of others in the organization.
How will the corporation benefit from the Sales Presentations that Matter workshop?
After training, your organization will see:
Increased sales
Improved presentation quality
Increased productivity
More successful and satisfied sales people longevity
Understanding is the Antitode for a Divisive World!