Strategic Thinking & Problem Solving
A 1-day workshop designed to give participants a repeatable process for identifying problems and developing more strategic solutions.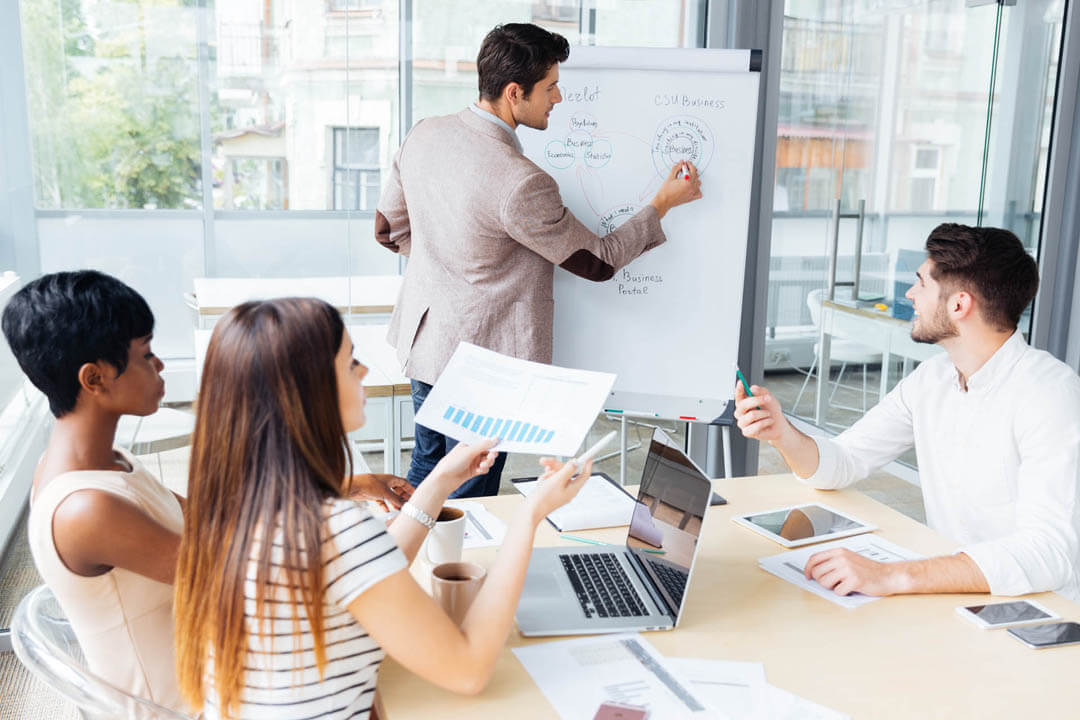 Why train your team in Strategic Thinking & Problem Solving?
Few skills can impact an organization's success like being able to solve problems and make strategic plans for the future. And yet these critical skills are taught very infrequently in high school and college.
With a systematic, process approach to solving problems and strategic planning, this workshop will transfer those necessary skills to employees
at any level and with any background. Few programs offer so much return-on-investment as Strategic Thinking & Problem Solving.
What will participants learn in the Team Building Workshop
By attending the Strategic Thinking and Problem Solving workshop, your professionals will learn to:
Recognize and define concerns that get in the way of improved business solutions
Unlock your creative abilities to think "outside the box"
Understand Emotional Intelligence and take responsibility for improving work quality and your work environment
 Recognize the role of change and the value change brings to your company
Develop plans to bring about solutions
Effectively communicate plans for improvement and change
How will participants benefit from the Strategic Thinking & Problem Solving workshop?
Each workshop participant will learn to:
Define possible problems and brainstorm potential solutions
Prioritize situations and create a balanced plan to deal with problems as they arise
Increase job satisfaction and performance
Create solutions that help your organization and keep all those involved happy with the outcome
How will the corporation benefit from the Strategic Thinking & Problem Solving workshop?
After training, your organization will see:
Improved thought processes
Fewer unresolved problems within the corporation
Effective communication of solution plans within the corporation
Increased employee satisfaction
Understanding is the Antitode for a Divisive World!